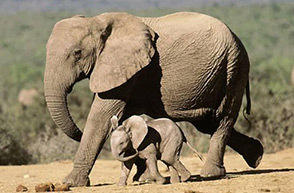 Now the third largest national park in South Africa, Addo Elephant National Park has expanded to conserve a wide diversity of biodiversity, landscapes, fauna and flora. Addo covers about 180 000 hectares (444 700 acres) and includes the Bird and St Croix Island groups. The original elephant section of the park was proclaimed in 1931, when only sixteen elephants remained in the area. Today this finely tuned ecosystem is sanctuary to over 550 elephants, lions, buffalo, black rhino, spotted hyena, leopard, a variety of antelope and zebra species, as well as the unique Addo flightless dung beetle, found almost exclusively in Addo. And their Addo has only just begun, with plans to expand the Park into a 264 000 hectare (652 300 acre) mega-park.

Largest of the cat family, the Lion, has forever captured the attention of young and old alike. Their majestic presence and title of "king of the jungle", is contrasted by their cute-and-cuddly appearance.
The Seaview Lion Park in Port Elizabeth has made playing with lion cubs of varying ages an experience open to the public. Located just 25km's from the Port Elizabeth city centre, Seaview Lion Park provides what is likely a once-in-a-lifetime experience. Depending on the age of the cubs when you visit, you'll have the chance to play with cubs varying in age from 4 - 9 months.
Kragga Kamma Game Reserve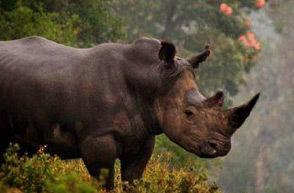 Lush coastal forest and grassland is home to vast herds of African game, including White Rhino, Buffalo, Cheetah, Giraffe, Zebra, Nyala, Bontebok, Lechwe and many more species. All the animals roam freely, unrestricted in natural surroundings. This owner operated animal Friendly Park, where no hunting or other disturbance of the game is permitted, means that you always get close up views and great photo opportunities.

Take a drive in your own vehicle through the park (no need for 4x4) and enjoy viewing the game in any weather conditions from the comfort of your car.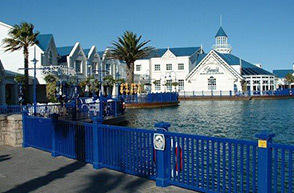 The Boardwalk is the most exciting leisure attraction in the Eastern Cape, offering 24-hour entertainment and superior conference space.

With a vibe that is both energetic and playful, The Boardwalk evokes the feel of an old fashioned lakeside boardwalk complete with a musical fountain. The mulit-media lake spectacular musical fountain positioned in the center of the existing lake is a must see attraction for everyone. With the ability to reach a height of 60metre at its peak, the fountain creates the "wow" factor for every visit. Choreographed to music, lighting and a water curtain has set this fountain apart in being the largest in the Southern Hemisphere. There are eight alfresco restaurants ranging from Greek to Indian and Kipling's Brasserie, the hotel restaurant, specializes in Asian cuisine.
Newton Park Swimming Pool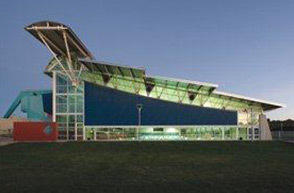 Newton Park Aquatics Indoor Heated Swimming Pool.
Indoor and heated 50 meter swimming pool of international standards.
This venue hosts many galas throughout the year.
Nelson Mandela Bay Stadium

The Nelson Mandela Stadium in Port Elizabeth will host eight football matches for the largest sporting event in the World: the 2010 FIFA World Cup South AfricaTM. From 11 June to 11 July 2010, Nelson Mandela Bay will come alive with soccer fever as these historic events unfold, including a third and fourth place play-off and a quarter final.
This spectacular stadium has an eye-catching and unique roof-structure as well as a fantastic view overlooking the North End Lake. There are not many stadiums in the world that are designed and constructed overlooking a lake; this in itself is a very distinctive feature of the Nelson Mandela Bay Multi-Purpose Stadium.
Greenacres Shopping Centre

Greenacres Shopping Centre with retail shops such as Mugg and Bean, Edgars, Woolworths, Foschini's, Donna Claire, Markhams, Ackermans, Checkers, Clicks, Shoprite, Mr Price and many more shops

The Port Elizabeth Golf Course, or "The Hill", is comprised of two nines of par 36 each. It was founded in 1890, and is certainly one of South Africa's oldest golf clubs.
Greenacres Shopping Centre - 0,7km
Cape Road and CBD - 0,5km
Greenacres Hospital - 1,0km
Port Elizabeth's Blue Flag Beaches and beachfront - 13km
Soccer Stadium - 3,8km
Quick access to the Freeway - 1,5km
Newton Park 0.6km
Perridgevale 0.8km
Greenacres 1.6km
Mangold Park 1.9km
Mill Park 2.5km
Korsten 3.2km
PE Central 3.3km
Port Elizabeth 3.3km
Glendinningvale 3.4km
Overbaakens 3.4km

Hobbie Beach 11.7km
Pollock Beach 13.2km
Maitland River Beach 38.4km
Sundays River Mouth and Beach 40.3km
Port Elizabeth Airport 6.7km
Port Elizabeth 3.3km
NEW Nelson Mandela Bay Stadium 3.8km
Addo 45.8km
Boardwalk - 13km
CTFM Port Elizabeth 5.4km
Barney's Tavern 11.3km
Barnacles 25.5km
Herms - 0,5km
Coachman - 2,0km
Roxy's - 0,5km
Brewmaster - 0,5km
Georgious - 0,7km
Ron Belling Art Gallery 5.3km
No 7 Castle Hill 6.4km
Using this site means you accept its
terms
| Copyright © 2023 Newton Sands Guest House, South Africa
| website by